Who
We Are?
Vishuddhi Enviro Pvt. Ltd. Is leading environmental engineering company associated with designing, manufacturing, consulting & exporting in the pollution control system engineering.
Backed with 10 years of rich experience in pollution control engineering, The company supports the noble cause of "save environment, save life" & imbibes noble values, technology, people & process.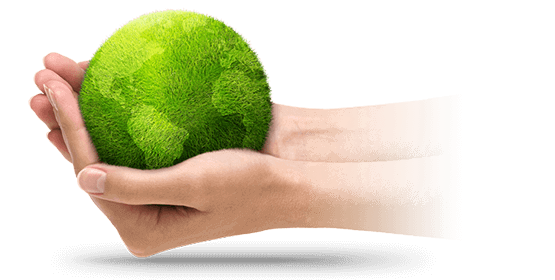 What
we do?
VEPL offers sustained solution for special customer needs through a comprehensive range of services and innovative technology. We operate PAN India and having factory & head office at Vapi, Gujarat & associates in major all major cities. VEPL supply its product to all global destinations and having strong customer base in India & abroad.
Our
Mission & Vision
Be the leading company of India to provide best, Innovative, Sustainable, Cost effective, Environmental solutions & pollution control system in the world.
Water
Recycling
Vishuddhi Enviro provides solutions in to the field of wastewater engineering. It collects, conveys and treats wastewater, in order to recycle it (irrigation, watering, groundwater recharge, etc.) or release the treated water into the environment. Vishuddhi Enviro conserves water resources upstream and protects release environments and ecosystems downstream. To address the complex needs of our industrial clients, we offer specific technological solutions such as the supply sewage treatment, effluent treatment and recycling, reclamation and more.
Leader In A
Wastewater Sector
Founded in 1998, Vishuddhi Enviro is the leading global operator of wastewater services. In a world of demographic expansion and growing urbanization, we meets our clients' needs by fostering close local relationships that are conducive to sustainable water management. Vishuddhi Enviro manages water from a sustainable development perspective while listening to and providing customers with appropriate solutions.
Meet
Growing Needs
Population growth, rampant urban sprawl and increasing irrigation mean that in a world where an ever greater volume of water is extracted from finite resources, the sustainable management of water has become a necessity. Wholly committed to this approach and in partnership with its clients, Vishuddhi Enviro meets today's needs without ignoring future challenges. In managing water cycles, Vishuddhi Enviro never loses sight of the need to conserve and protect resources. The company helps promote access to water and wastewater services for all, develops alternative resources, constantly reduces the environmental impact of its activities and contributes to promoting eco-citizenship.
Adapt To
All Customers
Vishuddhi Enviro performs these activities while guaranteeing continuous waste water services:
We provide a specific response to the challenges each public authority faces. We design and build customized facilities for wastewater treatment, and we then operate these facilities, often under public-private-partnership contracts.
We ensure consumers an optimum level of service quality matched only by the quality of the water we distribute.
We meet the expectations of industrial clients by operating all or part of their water cycle, thereby enabling them to concentrate on their core business.
Vishuddhi Enviro can provide a range of tailored technological solutions to improve the performance and competitiveness of its clients.
Wastewater
Solutions
By treating wastewater, Vishuddhi Enviro helps to protect water resources, spur the economic growth of cities and improve quality of life.
Challen
ges
Wastewater treatment services fall under the responsibility of public authorities. Critical to public health and environmental balance, wastewater treatment needs to be stepped up in a world in which 2.6 billion people lack access to basic sanitation.
Treat
ment
The process deployed by Vishuddhi Enviro to preserve the quality of water involves three key steps.
Collection : This is done through a wastewater collection system consisting of a network of pipes. This conveys the wastewater to the treatment plant. Collection systems are maintained regularly (cleaning, monitoring, etc.) to prevent blockages and corrosion.
Treatment:The way that the water is dealt with at a wastewater treatment plant is based on its degree of pollution and the legislative standards governing its discharge into the environment.
Discharge : After processing at a treatment plant, the water is returned to the natural environment in a way that does not adversely impact environmental balances.
Quality
Guarantee
Vishuddhi Enviro is a quality conscious company and hence, we pay utmost attention towards quality management system. Being a quality centric business entity, we make sure that all the Wastewater Treatment Plants and allied products offered by us are custom designed and used of premium quality sourced raw materials.
We are committed to provide latest technology and solution through Environmental engineering for effective Pollution Control.
To upgrade the system and create an infrastructure to provide an upgrade environment. pollution control system & equipment.
To create an informative system on effective pollution control by following latest technology in environmental Engineering & to provide awareness and techno Commercial solution for pollution Generators.
To do continual improvement in our system and product by following Quality Management System effectively.