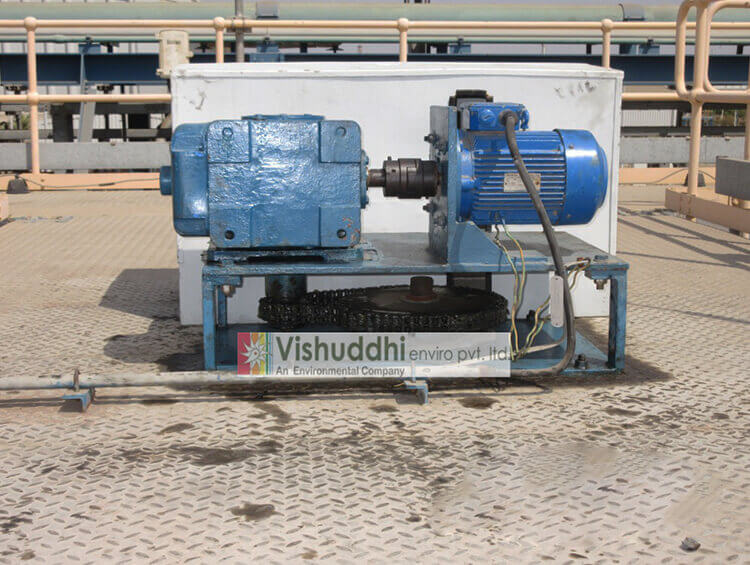 Clarifiers & Clariflocculator
Vishuddhi has a tradition of manufacturing and supplying the industry's highest quality and most reliable clarifier mechanisms from basic bridge or pipe supported mechanism to those with the most complex and demanding special requirements. Vishuddhi mechanism are driven by high torque designed drive units that have corrosion resistant and precision ratings superior to any drive on the market, and exceed the industry's highest standards.
Vishuddhi's versatile clarifiers with central and peripheral drive are specially designed and developed for a vast range of applications. High toque gear drive with overload protection facility provided for minimal maintenance. Vishuddhi offers a wide range of clarifiers / clariflocculators ranging from 5 to 50 meter diameter tanks.
The Lamella clarifier name is derived from the laminar flow regime that is maintained between the two layers of the media.
The EMC Series Slant Plate Clarifiers are designed for efficient removal of readily setteable solids. In this slant plate clarifiers, setting take place on the plate surface and the effective setting area is the plates surface area.
The EMC's compact, small footprint design requires less installation space than conventional or tube type clarifiers. The EMC design incorporates slanted plate setting surfaces pitched at a 55° angle from the horizontal with uniform plate spacing. Due to plate angle the solids slide down the plates into the solids hopper below the plate pack. The simple, inexpensive design, combined with no moving parts or sludge auger makes the EMC easy to install, operate and maintain.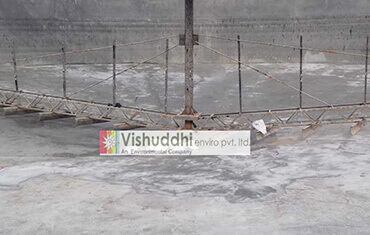 Features

Central peripheral drive assembly enables vast range of applications.
High torque gear drive with overloaded protection facility.
Minimum maintenance.
No lower pinion bearing, eliminating a common source of drive failure.
Designed for minimum maintenance with permanently lubricated bearings and gears.
Alarm and cutoff switches and maximum torque limiting via shear pin or pressure relief valve.
Specifications

Foundation plate, gear box, electric motor.
Drives with CI gears, pulleys, chain and belts etc.
MS platform.
Liftingarrangement.
MS scrapper blade.
Central bearing housing and slip ring assembly
Benefits

Flexible Configurations.
Easy Installations.
Gear Frive Capability.
Operating Speed Flexibility.
Simple In Operation.
Efficiently Operating Mechanism.
Easy Mobility.
Less Maintenance, Low Capital, Operation Cost.